Science Kitchen II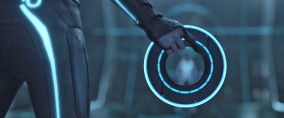 After our Science Kitchen-seminar start this summer we will now meet again in our labIII-kitchen, to cook and to eat, to listen and to discuss. In the Science Kitchen of this semester we will deal with the facts and fictions of designer and user of algorithmic systems.
In their short film "The Powers of Ten" Charles and Ray Eames demonstrate the spatial impacts of the decimal power (or: the power of ten). The film opens with a picnic. Wether in architecture, warfare, medicine, art projects or in cooking: The power in the application of numerical systems and determined sequences like algorithms is something we experience every day. How became algorithmic systems so powerful? In what kind of context was the comprehension of numbers as a description of reality and as a determined sequence developed and explored? For whom was it of interest? Whereto is it going today?
 …
—-
Dates
please watch out for postings/updates at lab3 and on our website!
31 october 2013 Science Kitchen 8 Josef H. Reichholf: Evolutionary origins of cooking and food
06 november 2013 Science Kitchen 9 Introduction to this Science Kitchen semester
04 december 2013 Science Kitchen 10 Hans Ulrich Reck and Friedrich Wolfram Heubach
18 december 2013 x-mas evening and … foosball-tournament

08 january 2014 Science Kitchen 11 Peter Bexte

22 january 2014 Science Kitchen 12 Birgit Schneider and Luc Merx

on wednesdays at lab3, 18:00
—-
Nach dem Start im vergangenen Sommersemester treffen wir uns auch in diesem Semester alle zwei Wochen in der Lab III Küche zum Kochen und Diskutieren. In der Science Kitchen behandeln wir im Wintersemester 2013/14 die Fakten und Fiktionen rund um die Konstrukteure und Nutzer algorithmischer Systeme.
In ihrem Kurzfilm "The Powers of Ten" demonstrieren Charles and Ray Eames die räumlichen Auswirkungen der Zehnerpotenzen. Der Film beginnt mit einem Picknick. Ob in Architektur, Kriegsführung, Medizin, Kunstprojekten oder beim Kochen: Die Macht, die mit der Nutzung von Zahlensystemen und festgelegten Handlungsabläufen, den Algorithmen einhergeht ist für uns alltäglich. Wie sind algorithmische Systeme so mächtig geworden? In welchen Kontexten ist das Verständnis von Zahlen als Realitätsbeschreibungen und als Handlungsanweisungen entwickelt worden? Wer hatte daran Interesse? Wohin entwickeln sie sich heute?
In Vorträgen, Kochexperimenten, Diskussionen, Filmausschnitten, Dokumentationen und mit KHM-internen und –externen Gästen betrachten wir die Power of Tens, Ones and Zeroes in der Science Kitchen aus verschiedensten Perspektiven. Wir widmen uns den Rezepten Hildegard von Bingens, der Molekularküche, Vitruv, Alberti und dem Architekten in den Matrix-Filmen, Pinky and Brain, dem vergifteten Apfel in den Alan Turing biss, dem kontroversen Begriff der Medienkunst und den Beziehungen von Technologie, Kunst, Gesellschaft und Politik.
Die Science Kitchen ist ein abendfüllendes, semesterübergreifendes Format, das über gewohnte Seminar- und Vorlesungsstrukturen hinausgeht. Der Diskurs findet bei Speis und Trank am Küchentisch statt und verknüpft die zu behandelnden Fakten und Fiktionen mit dem alltäglichen Leben.
Die Veranstaltung findet im zweiwöchentlichen Turnus statt. Die aktuellen Themen und Termine werden unter http://interface.khm.de, an der Tür des Lab III und im Email-Newsletter angekündigt.
Newsletteranmeldung: sciencekitchen@khm.de
—-
more about Science Kitchen I
more about Science Kitchen III
—
The image shows the item "identity disc" out of the movie "Tron: Legacy" by Joseph Kosinski, 2010, a sequel of the Science Fiction movie "Tron" by Steven Lisberger, 1982.
Guest Lectures
›
Science Kitchen 12
›
Science Kitchen 11
›
Science Kitchen 10
›
Science Kitchen 8