This site is temporarily unavailable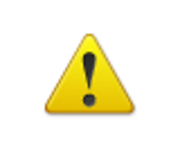 In two lectures HTML, CSS and the Content Management System Indexhibit are introduced. The lectures are given by Andreas Muxel who on November 16th is accompanied by Steffen Görg (Indexhibit development team).
Die Auszeichnungssprache HTML (Hypertext Markup Language) verleiht Texten, Hyperlinks und Medien auf einer Webseite eine inhaltliche Struktur. Durch die Verwendung von CSS (Cascading Stylesheets) können Formateigenschaften einzelner HTML-Elemente definiert werden. Zusammen bilden diese beiden Sprachen immer noch die Grundlage heutiger Webseiten.
Anhand praktischer Beispiele soll eine erste Einführung in die Thematik erfolgen und auch auf weitere Möglichkeiten durch den Einsatz von JavaScript eingegangen werden.
Beim zweiten Termin wird mit Indexhibit ein einfaches Content Managment System vorgestellt und Steffen Görg (Entwicklerteam Indexhibit) wird einen Ausblick geben, welche neuen Funktionen mit dem nächsten Update zu erwarten sind.
Weitere Informationen unter http://netze.andreasmuxel.com