CITIZEN MEDIA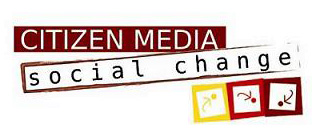 CITIZEN MEDIA is a collaborative research project which unites leading creative and technology experts from across Europe on research, development and validation of A/V systems to enable multiple non-professional users to co-create networked applications and experiences based on their own user-generated content. In this project new ways are investigated on how to exploit the huge amount of user-generated content in innovative ways to support people in their daily lives and how technology will enable social change to strongly involve users for co-creating networked applications. This work will introduce new concepts that may modify the role of stakeholders in the classical value chain for content delivery.
To this end, applications, services, systems, infrastructure, technology and architectures are developed based on a user-centric approach. The goal is to enable any user at any location with any device to consume, author and publish his own content towards a networked A/V system.
Based on user-generated media recorded by different users at different times, an open and flexible architecture will be proposed that creates a novel networked application or experience each time a user uploads new content. The underlying infrastructure hides the complexity of content handling for the end user by supporting trans-coding of formats, customization and mixing of personal and private content. To facilitate co-creation by multiple non-professional users based on their own user-generated content, the A/V system has to be able to handle a massive amount of user-generated content in different formats in real time, annotate and store this content in huge databases, search, retrieve, process and render all these pieces of user-generated content to create a new experience. Combined with new technology for collaborative communication and easy and multimodal user interfaces, this will lead to appealing new applications. To build successful applications that assure strong user involvement to co-create the application by uploading their user-generated content, user-centric design methods are used. End-to-end service delivery, network and operational scalability are considered over converged broadcast and IP communication networks, over mobile and fixed access networks to heterogeneous terminals in and outside the home.
Website:
Projects:
Contact:
Prof. Dr. Georg Trogemann
Professor for Experimental Computer Science
Phone: +49 – (0)221 – 20189 – 131
Fax: +49 – (0)221 – 20189 – 230
Mail: trogemann@khm.de
Stefan Göllner
Staff member of research project Citizen Media
Phone: +49 – (0)221 – 20189 – 307
Mail: goellner@khm.de
Academy of Media Arts Cologne
Peter-Welter-Platz 2
50676 Cologne