lab3 Shutdown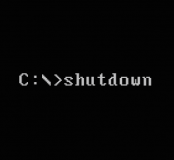 The times they are a changin'
This is our last blog entry.
After more than 15 years of existence lab3 in its former structure and purpose has been shutdown. Reorganisations at the KHM including the foundation of the new devision exMedia is one reason for the closing. Changing artistic practices, changing interests on my own side as well as changing KHM polices and the all along insufficient support on the part of the institution are some other reasons.
We always got great feedback from the outerworld. Thanks for your interest and reception!
May be – after some while – something new will arise from the crumbs of lab3. Watch out!
Georg Trogemann